EN Vogue Marketing creates beautiful & effective marketing projects for your business.

NVEDC
Project: Web Design, eBlast, Branding and more
The Nevada Economic Development Conference (NVEDC) branded itself in 2017 as a stand alone entity in efforts to attract businesses and organizations throughout the entire state.
EN Vogue Marketing provided guidance on the strategic branding, created a new stand alone website with upgraded functionality including ticketing, and assisted with social media and enewsletter content and production.
Allison MacKenzie
Projects: Web Design, Advertising, Blog, Press Releases and more
Allison MacKenzie Law Firm is one of our oldest clients. Over the years, our projects have included:
Website Design
Logo Refresh
Blog Creation
Press Release and Media Submission
Design Services
Ad Creation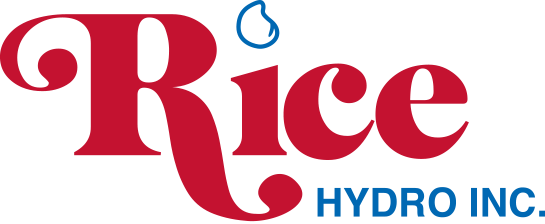 RICE Hydro
Project: Website Design, Development, Advanced Product Set Up and Documentation
RICE Hydro is the inventor of the original Hydrostatic Test Pump. Their extensive product line provides clients with exceptional testing, pumping and digging solutions.
A website was designed that highlighted their products in an easy to use format. Additionally, the client required that individual brochures, manuals, parts breakdowns and schematics were available for the site viewer. This collateral is available for download.
As the Managing Director of Nevada State EB-5 Regional Center (NVEB-5), I highly recommend Josie Martel of eN Vogue Marketing. Josie Martel and her experienced team bring professionalism and business expertise to every organization that they work with.
Josie's outstanding problem solving skills and "get it done attitude" is refreshing. Her excellent listening and communication skills is an attribute to get any job completed on time and within budget.
On numerous occasions over the past several years, NVEB-5 has employed eN Vogue Marketing to work on complex and detailed projects. En Vogue always embraces the challenge and successfully completed the project with impressive results.
Lynn Beatag
Josie is very attentive, listens to your needs and produces in a timely manner.
She drives the project personally and is not bashful making suggestions to save time, money, or to improve upon the design.
My graphics now have a clean, professional look.
Thank you Josie!
Tom Wykle
EN Vogue Marketing has been an essential part of the Western Nevada Development District (WNDD) team with their excellent knowledge and experience in helping WNDD to build the newly developed Nevada Economic Development Conference (NVEDC) website. They have also provided outstanding consultation in NVEDC's social media efforts, including FACEBOOK and Linked In and all things marketing. WNDD and NVEDC can always count on timely and highly responsive support from eN Vogue Marketing with outstanding customer service on all projects for WNDD and NVEDC!
Sheryl Gonzales