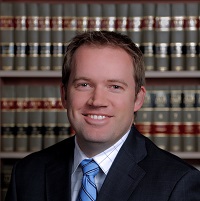 Justin Townsend an associate with Allison MacKenzie Law Firm in Carson City, recently wrote an informative article addressing legislation affecting the transportation industry in Nevada.  The article is titled "Interstate regulations can hit lax taxi, bus, even Uber drivers" and was published in the Northern Nevada Business Weekly.
You can't talk about the leading industries in Nevada without mentioning tourism and gaming. However, there are a number of ancillary industries in the state that offer critical support to Nevada's thriving tourist trade. One such industry is transportation, much of which is generally regulated by the Nevada Transportation Authority, which was formed for the purpose of regulating and licensing motor carriers operating in the state. A motor carrier is any vehicle operating on the roads of Nevada for the purpose of transporting persons or property — anything from a taxi, to a limousine service, to tour bus operators, and even tow cars.

For obvious reasons, many key gaming and important tourist spots in Nevada are located near borders of other states — spots like Lake Tahoe and Reno on and near the Northern California border, Wendover on the Utah border, and Las Vegas near the borders of Utah, Arizona, and Southern California. Much of the Nevada transportation industry revolves around transporting tourists in and to these locations.

Commercial motor carriers who transport passengers in these border spots often have to deal with more than just NTA regulations. They may have to contend with neighboring state transportation agencies or even with federal agency regulations. Problems can and do arise for these carriers when they cross borders and inevitably have to navigate state and federal transportation agencies and potentially conflicting laws and regulations.

For instance, a limousine might be chartered to pick up a group of bachelor partygoers from Reno-Tahoe International Airport, take them to check in to their hotel in South Lake Tahoe, California, and then bring them to a casino just across the border in Stateline, Nevada.
see the complete article at NNBW