Allison MacKenzie Website and more
Overview
Founded in 1978, the law firm of Allison MacKenzie serves clients throughout the state of Nevada and on a national level. Their team of talented, experienced attorneys offers a wide range of practice areas to ensure a comprehensive legal foundation for each and every client and situation.
Like their practice areas and clients, their marketing needs are diverse. For over a decade, eN Vogue Marketing has been assisting Allison MacKenzie with their branding and marketing strategies.
Context & Challenge
EN Vogue Marketing has been providing a wide variety of marketing services for Allison MacKenzie that focus on their key branding points including:
Logo refresh
Website Design
Press Releases
Blog Posts
Advertising
Brochures
and more…
Dedicated to the Community
Serving Diverse Client Interests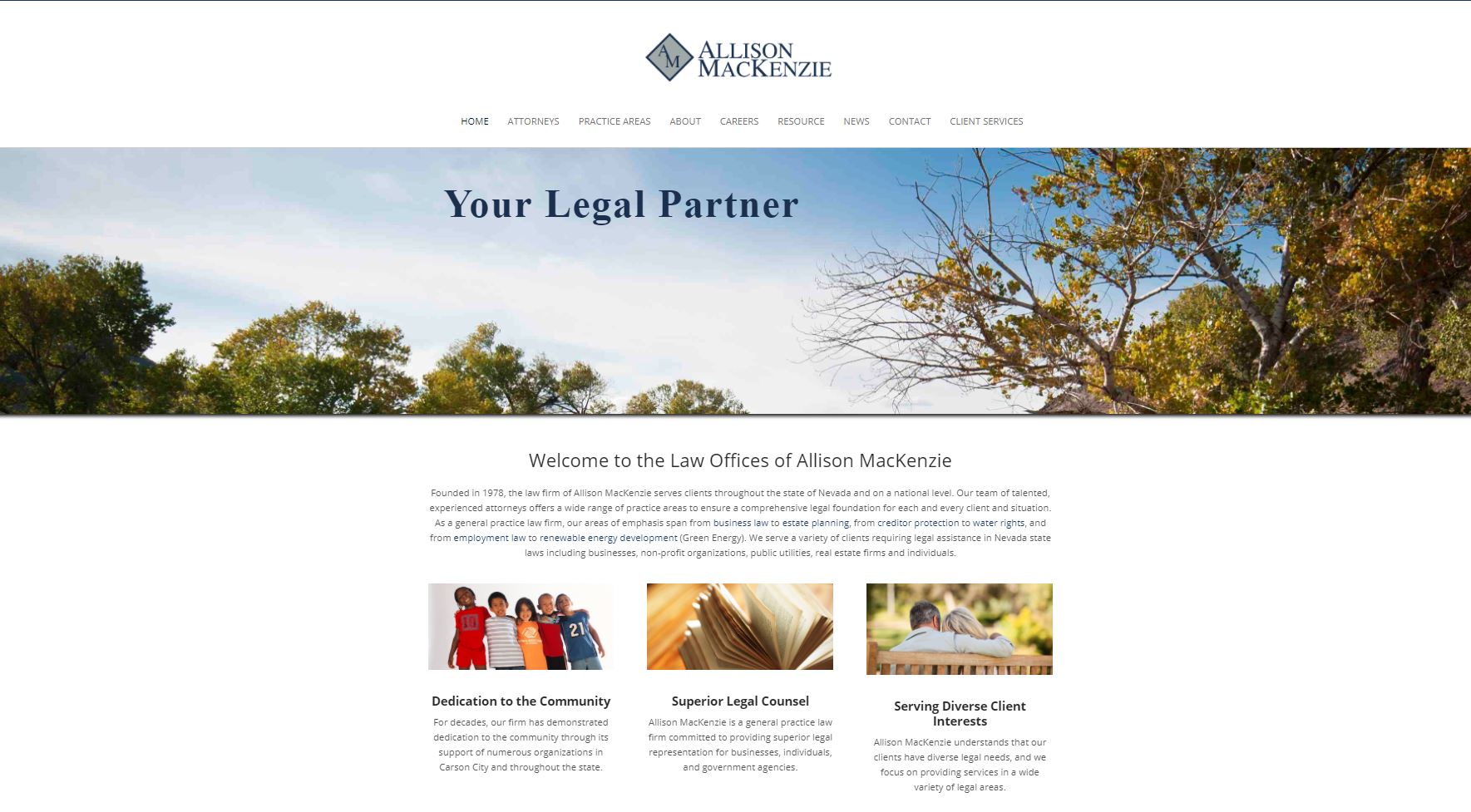 Josie has been involved in the marketing efforts of Allison MacKenzie Law Firm for over a decade. She is very proactive about bringing marketing opportunities to our attention and keeping us on task with our ongoing marketing endeavors. She is extremely creative and works diligently to ensure that we are happy with the final product.
Josie has excellent communication skills and personally sees each project through from start to finish. Once it is in her hands, she can be counted on to deliver the final product on time and within our budget. We appreciate the dedication, attention, and outstanding customer service provided by Josie and eN Vogue Marketing.
Suzanne Burgess